Welcome to San Diego Sailing's live San Diego Webcam! The images you see here show (from closest to furthest): Point Loma, San Diego Yacht Club, Shelter Island, the channel leading into and out of San Diego Bay, and then Coronado and the Coronado bridge in the background. No matter where you are in the world, you can always get a taste of what things are like in sunny San Diego. Enjoy!
San Diego Webcam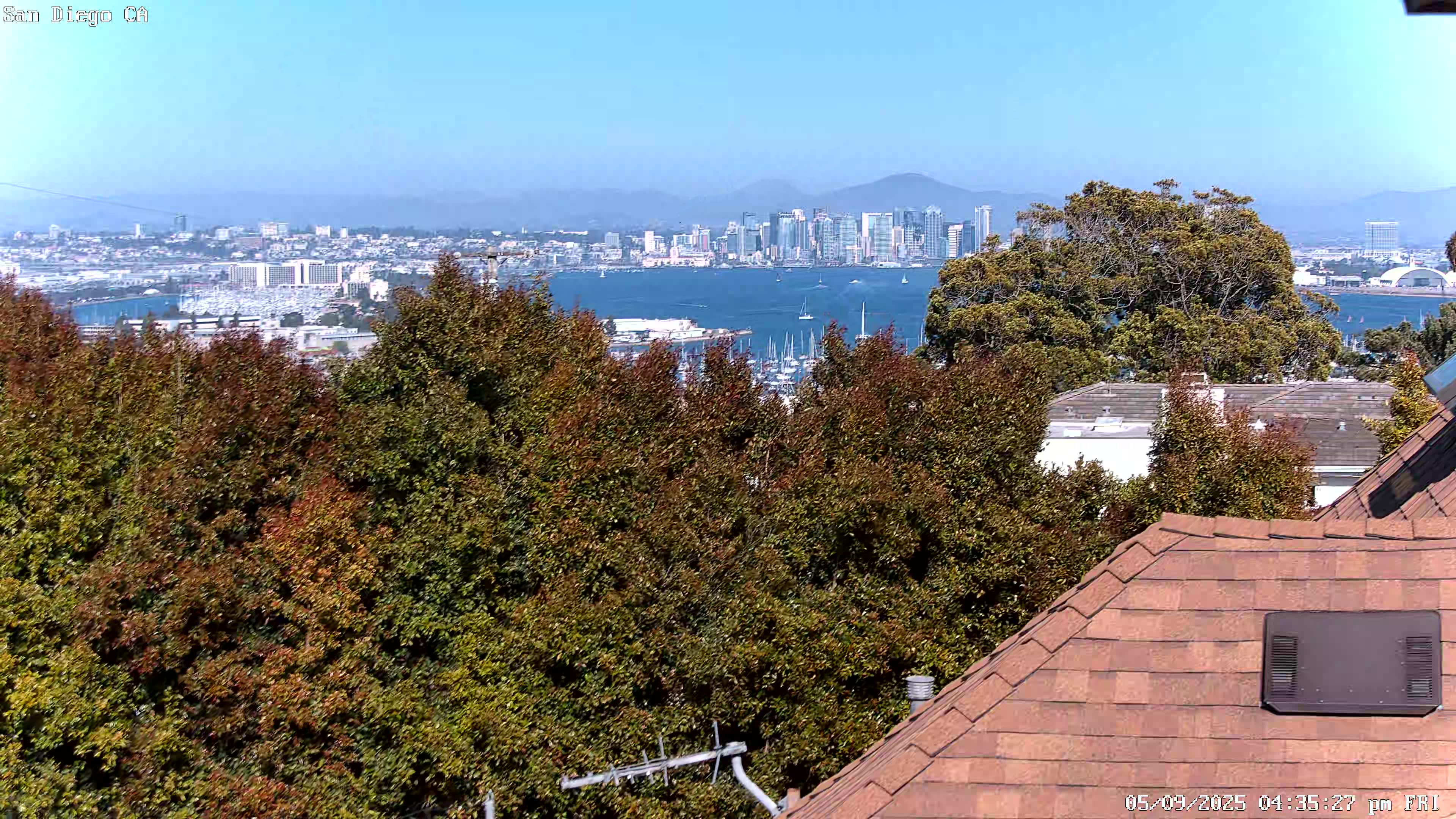 This image is updated every two minutes. Refresh page periodically to update the image.
Visting San Diego? Charter a Boat!